Innovative Combine Calibration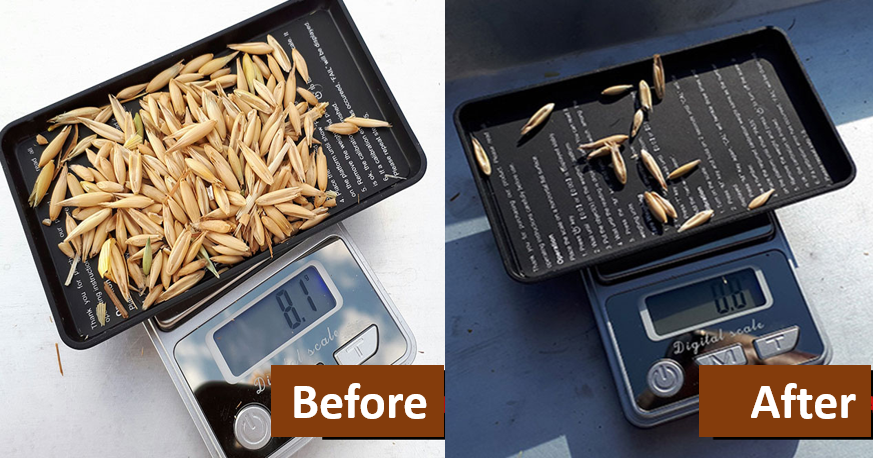 Fast & Exact Harvest Loss Assessment
One of many examples—First loss test with 8bu/ac (left) – after checking and changing settings down to 0.5bu/ac (right). Average Canola loss in Western Canada is 4 to 8bu/ac (PAMI) – we have seen this amount of loss in any crop, even corn and soybeans.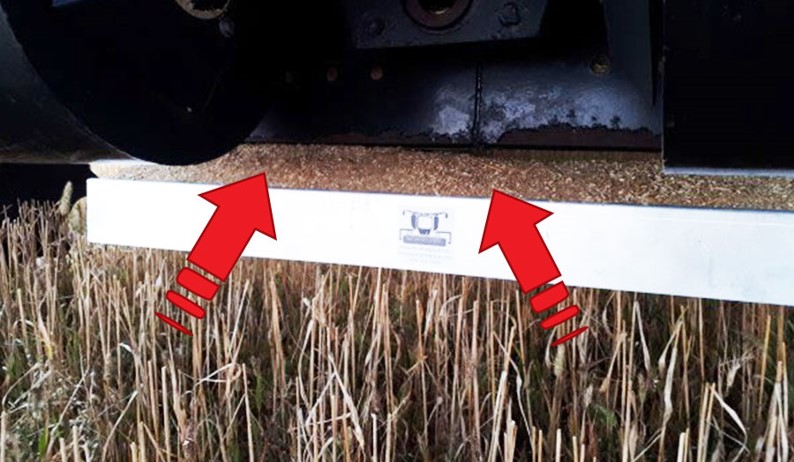 Works With Old or New Equipment
Innovative CombinBig or small, it attaches to any combine and can be moved around between multiple machines within seconds.  Sampling only takes a couple of minutes.  Just push the drop pan beneath the swath to shake a sample into and use the separator to clean.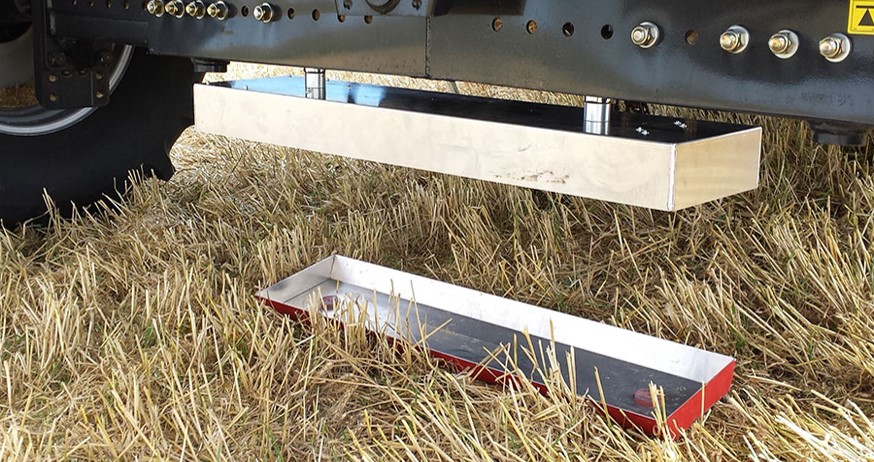 Remarkable Features & Benefits
Your time is worth a lot, that is why we offer the fastest way to clean your harvest loss sample with our bushel Plus Air Separator.  The unique drop pan design gives you the opportunity to calibrate lime, compose and other fertilizer spreaders as well.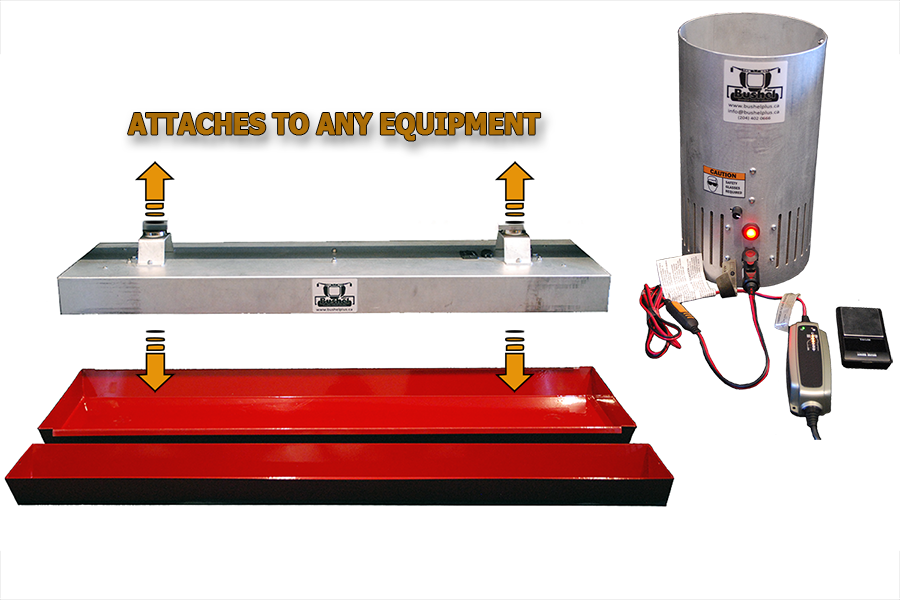 The BushelPlus™ system comes equipped with:
Remote Control Drop Pan/Main Pan (attaches to combine)

Two different size drop pans

Bushel Plus Separator (New! variable speed options)

Two remotes with lanyard

Durable field scale

Manual

Reference Guides for all crops

12 Volt Smart Charger for additional farm usage

Harvest Loss App